Easter Tips for kids!
You can, responsibl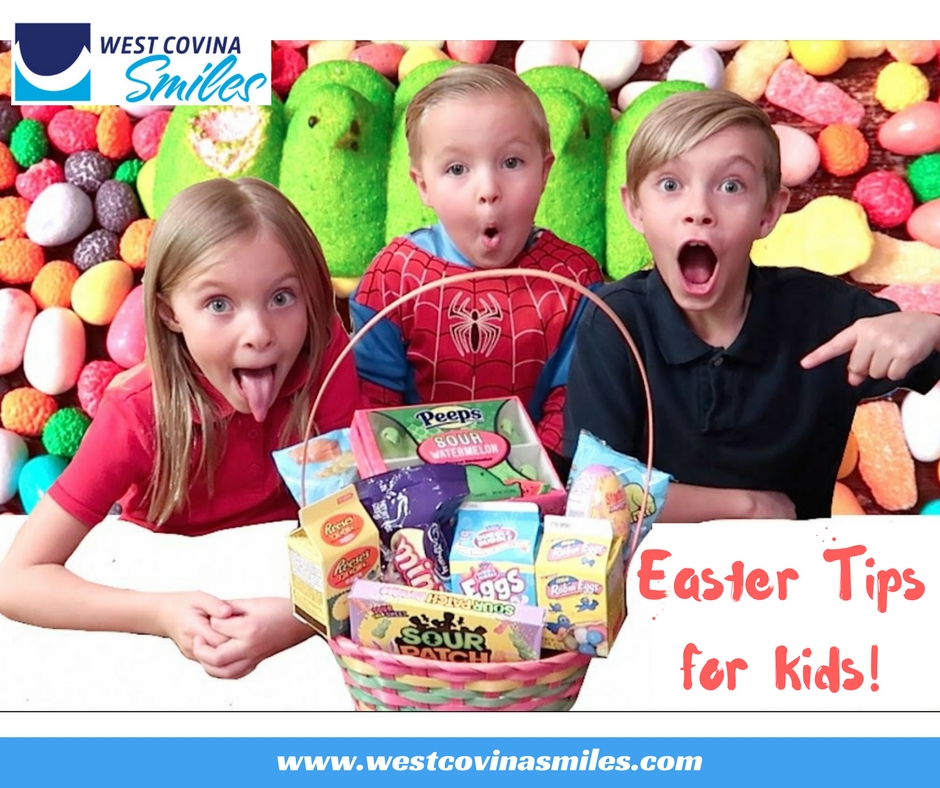 y guide your children toward eating candy,
minimizing risk this Easter, following the next tips for your children.
1. Schedule Candy Time
The longer teeth remain covered in sugar, the greater the risk (of gingivitis, tooth decay, and weakened enamel). To avoid this, choose specific times.
2. Rinse After Candy Time
Rinse with water children's teeth. Then, if you can, brush children's teeth within about a half hour after rinsing.
3. Think about Good Candy Choices
All candy is bad for the kids, However, that some candy dissolves more quickly than others, and a longer time to dissolve, can bring problems with braces, or break teeth. Always You should Choose soft, non-tacky selections over other options.
This Easter Avoid oral health complications making some smart choices over the Easter holidays.
Call us or write us now to schedule an appointment. 626.810.5000
Follow us in Social Media:
Facebook: https://www.facebook.com/westcosmiles/
Instagram: https://www.instagram.com/westcovinasmiles/?hl=en