NEW MEASURES ADOPTED AFTER THE COVID-19 OUTBREAK
There is no question th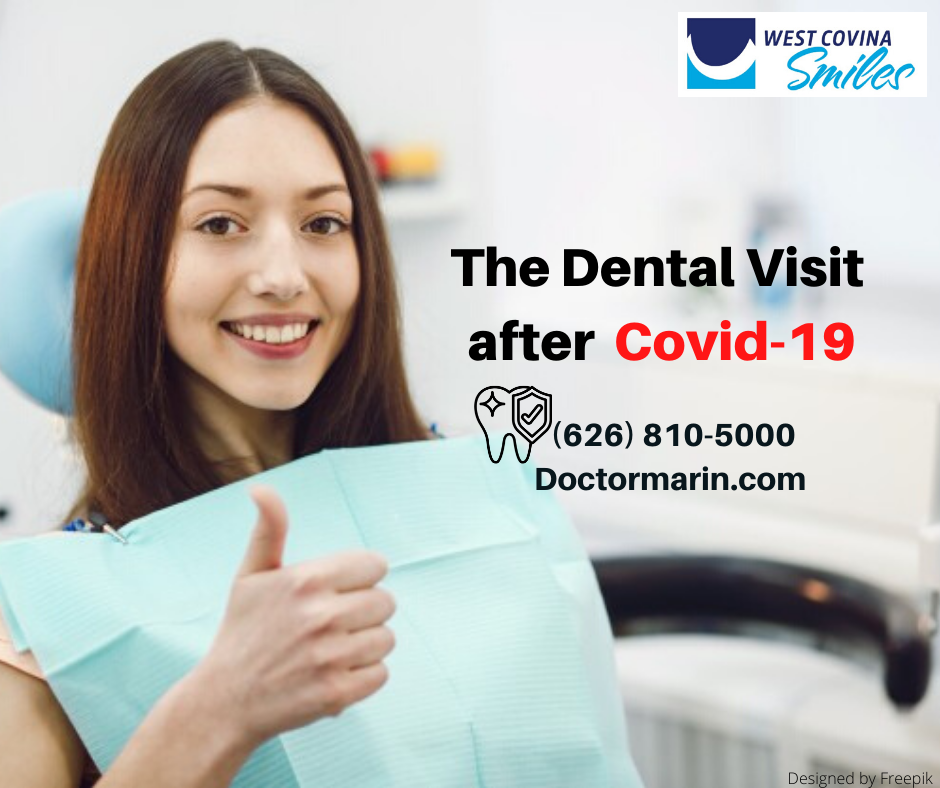 at we can no longer continue practicing dentistry in that same way that we used to.
When I was in dental school, the healthcare community started to gain awareness about viruses like HIV and Hepatitis B virus. So back then we started using latex gloves and disposable masks despite the fact that many practitioners, including my dad who was old school resisted the idea.
Today we can't imagine going to the dentist and seeing him or her not wearing gloves or a mask. Thanks to those and other preventive measures, we have been able to treat patients in the last few decades without becoming a vehicle for infectious diseases ourselves.
For viruses like HIV and Hep B viruses that are transmitted through contaminated fluids like blood or saliva, gloves and masks are very effective barriers against contact with fluids. One unique situation that we have to face with this novel Covid-19 virus is the fact that it can be transmitted through small, virtually invisible saliva droplets that contain the virus and linger in the air for extended periods of time.
In the dental office, we rely on instruments that create aerosols when we use them. Such is the case of the dental handpiece, ultrasonic dental hygiene instruments and the air/water syringe. Every time we use these instruments, they spray air and water into the patient's mouth creating a cloud or a mist of saliva. These droplets of saliva can vary in size. The larger, heavier drops travel short distances, while the smallest invisible ones can remain in the air in some cases for over an hour.
That is why the safety of the dental staff is at such high risk.
To prevent contamination with drifting particles that linger in the air, we would all have to wear full cover hazmat suits. Under these circumstances, when I talk to other dentists about the contamination risk that we face, most just shrug it off or remain hopeful that a new solution will be developed in the coming weeks.
The problem.
No real solution in sight. At least Nothing tangible that looks sustainable. Replacing disposable hazmat suits twice daily isn't very practical. So we implemented a commo sense approach to help us mimimize the risk of any virus in our practice.
Much in the same way that gloves and masks had to be adopted in the late 70s, we are going to have to adopt new disinfection protocols for aerosol particles.
In the coming weeks and months, it looks like the regular surgical mask will be have to be replaced by the now adopted n95 mask or a higher standard of safety like a full face respirator with replaceable filters. Disposable gear like head cover, surgical gown and shoe covers will have to be worn throughout the office.
As far as changes for the patients, we anticipate social distancing restrictions to last for a few more months and start easing maybe towards the end of the year. What that means, is that we will have to allow more time between patients to avoid crowding in the waiting room. Patients who come to the office for an appointment should avoid bringing accompanying people, and if they do, those who came with them will have to wait for them in the car or outside of the office.
We will not be able to have any accompanying people come back into the operatories with the patients. The patient who has an appointment will fill out a survey to clear out any symptoms associated with the Covid-19 virus, then one of our team members will take their temperature with a forehead thermometer and once these steps are completed, the patient will be given a cup with a solution of hydrogen peroxide and water. They will rinse and gargle with it for one minute and then they will ready to be brought into the dental chair.
We are trying to implement as many of these preventive measures as we can before May 18. And I have to mention that unfortunately, because right now there's more that we don't know about the transmission of this virus than what we do know, all of this measures are mandatory, there is no exception and if you as a patient happen to have any cold or flu symptoms, whether they are related with the Coronavirus or not, we ask you to please stay home for now and wait for 14 days until the symptoms have gone before coming to the office. If you show up to the office with a cough, a runny nose or a fever, unfortunately we will not be able to see you and we will have to postpone your appointment for another 2 or 3 weeks. So we understand how this may me inconvenient for some patients, but at the same time we appreciate your cooperation with these new guidelines that are in the best interest of our community and society in general.
But if you're like the great majority of us, we want to beat this thing, we want it to go away for good and if its going to take a radical new approach, so be it, as long as we get rid of this nasty virus.
So, in summary, look forward to see pretty much everyone in our offices wearing gloves and masks, even if they are administrative team members, full surgical attire for all clinical staff, frequent disinfection of doorknobs, armrests, counters throughout the office, a lot more handwashing and of course elbow bumps or hand waves instead of handshakes, at least for now.
At West Covina Smiles and Smile Design Advanced Dentistry in Brea, we're on a mission to help as many people as we can regain control of their dental health. To schedule an appointment for consultation, or if you have questions about this  post, you can call us at (626)810-5000 in West Covina or (714)529-2626 in the city of Brea.
For more information you can write us to dentalmedialibrary@gmail.com
Dr marin's PODCAST
Hi everyone, I'm the host of the podcast Marin Dental Media which is a space for dental health and general well-being. Most episodes are about 10 minutes and I discuss information that is relevant to the health of your mouth and your overall health. So if you think you can spare 10 minutes of your busy schdeule to get information that will enable you to make better decisions about your health in general, then join us and of course, feel free to share this with your friends and loved ones.  Listen to the most recent episodes:  Click Here !